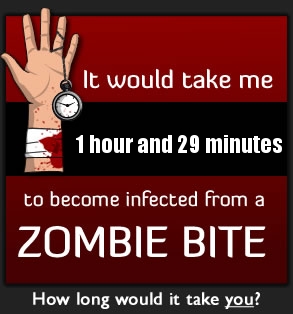 After I sat down to start on NaNo for this year, I found myself not surprisingly looking over my list of sad facts. It's actually a list of things I need to repair, replace or repaint in the house and yard and van. I decided the best thing would be to not have so many things that need tinkering and the only way I could live this far from any sort of town and NOT need a working car with tires and brakes and oil and NOT have to bother fixing the heat pump or the dishwasher would be to not have anything electronic. It would hardly be an issue if none of them worked, anywhere, at all.
So, I started my story. Then I realized that while I like to think about being lucky enough to outlive nearly everyone else (I made her single to begin with because I could not kill off her family) I don't really know how I would get to that point. Most post-apocalypse stories start...post apocalypse. You don't know how. But...I want some kind of how. So, ensuring the government will have me on several lists, I started looking at viral warfare, I checked out books on survival from the library and I picked up a book on how different germs kill people and which ones are the fastest.
The Oatmeal kindly outlined a potential story for me
here
, but zombies would only take care of some of the aspects. Mainly, I want nearly everyone dead, no repair bills and I want to drive a tractor with weapons. I mean, my hero protagonist does. Not me...at all. Plus, she's going to loot the neighbors and take a pig and also shoot some local dogs for barking. Again, not me.
After thumbing through my copy of 'The 10 Most Effective and Lethal Viruses and How To Survive and Outbreak (Including What Supplies to Always Have On Hand)' I wondered if the government REALLY cared what I used my library card to get. Then I remembered seeing this at the park just after we left the library:
I don't usually read TOO much into random graffiti (Though don't date Bridget S., apparently she's a skank) this one seemed fairly straight-forward and informative.
My final research for today's writing session was
this
, I thought maybe I could use pets as home defense in more unusual ways than the normal 'bark, bark, there's a stranger'. I think that last one is a viable option, as we have been nearly euthanized accidentally.